Happy belated Christmas/third night of Hanukkah/Kwanzaa/Festivus/Solstice/any other holiday you may celebrate.
I think I received all my cards, so I wanted to say thank you for adding to the beauty of my wall! It was good to see some of the same names, and I think some new ones!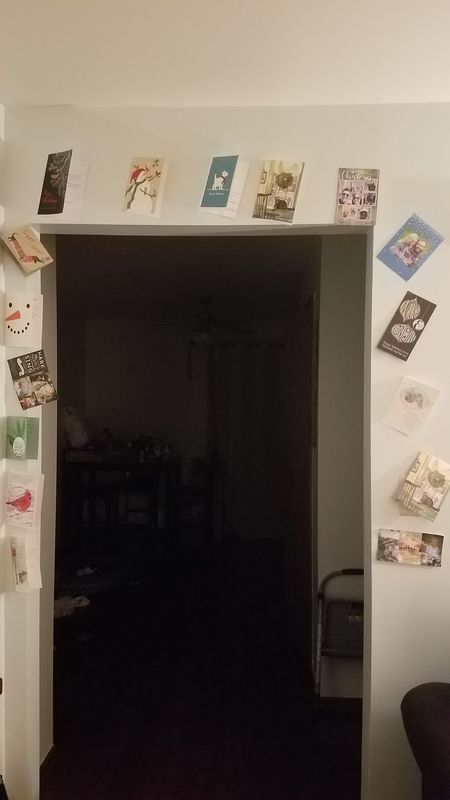 Hey lovelies!
Merry Christmas friends! I just wanted to say I received three cards and I'm sure the next couple will arrive on Tuesday :-) I'll do a group picture then.
Also I'm trying to post this from my phone so I don't know if the photos will upload correctly.
Thank you so much, your gift truly brought a smile to my face this holiday season.
Sorry to my Santa, my gift arrived about a week ago, but I was out of town for work so I only found it last night.
blue_moon_ice
for the gift! I love every piece of it!
(
look under my tree!
Collapse
)
I received my Secret Santa gift yesterday. Thank you so much
Thank you so much
chessie_reeves
! I can't wait to start going through the flavors.
(
Photo under here
Collapse
)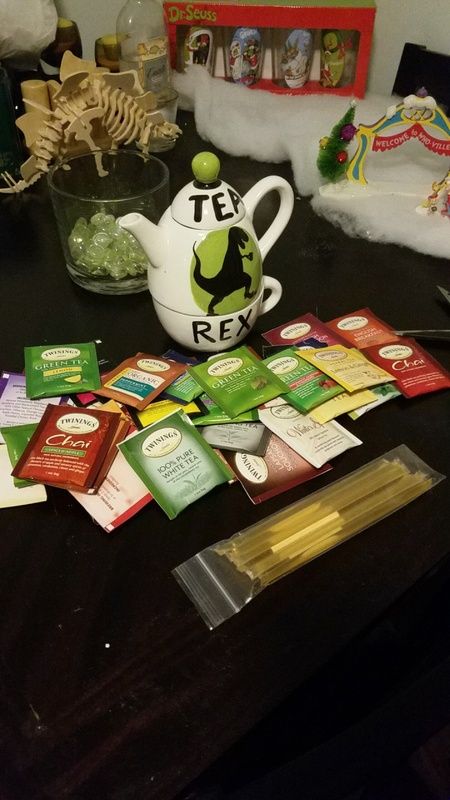 Im trying my lj album since im on my phone, but let me know if you cant see my glorious mound of tea and i shall repost later!
I received my gift today! A TON of tea and honey sticks, which actually go so perfectly with a tea pot I received earlier this week!
Good morning friends, just wanted to say all my cards are in the mail and I hope they get from Canada to the US soon!


I'm going to be taking over the modding here for our Christmas festivities this year. I'm a little late with the update, but I plan to have the application up on the 18th of the month. While you wait, feel free to mention the exchange over in TQC proper.
Hey guys!
Hi group, the threat of a postal disruption has subsided for now and I could mail my cards. It's a $1.20 to mail something to the US, so I made the most of it :)
Hi peeps, just wanted to let you all know that Canada Post may go on strike this summer, possibly as early as July 2. The union amd Canada Post are currently in a 21 day cooling off period. I may not be able to send or receive my postcards in a timely way.
There are a couple of posts below here about a summer exchange and getting to know each other better. Make sure you check them out if you are interested!
Next year, tqc will have a new email address: atqcxmas@gmail.com Make sure to look out for emails from there.
We will also have a new mod!
phenomenal
will be helping out and I will try and withdraw into the shadows, but will still help out and be around when needed.
I hope you all had a great holiday season! See you around!
The 2015 tqc xmas exchange has offically drawn to a close. All cards and presents were received, all thanks were posted and it seems everyone had a great year.